Of course they all want Cornwall…
Published on: 24/03/2021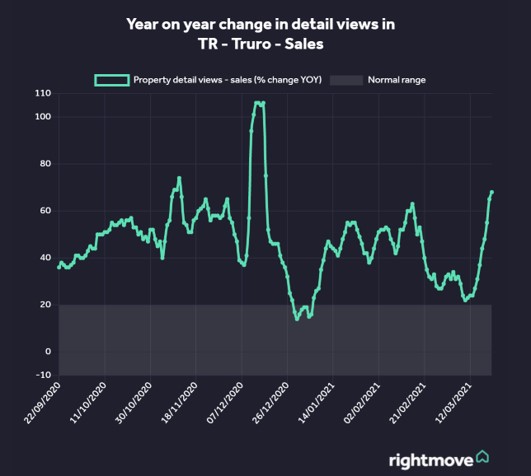 We are not at all surprised that everyone seems to want to move to the beautiful south west coast – but what does that mean to you if you want to sell?
Well, with the pandemic changing the way people can work to a more virtual world, we will see people looking to move further from the big cities but able to maintain their high paid jobs. Everyone is seeking the perfect lifestyle and career balance and Cornwall, with the pending faster broadband, seems the perfect fit.
Also, as we benefit from a stamp duty holiday, there is more budget to invest in picking that dream home to spend the sunny summer days in.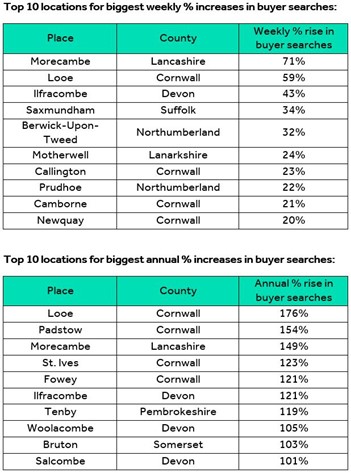 Looe, a small coastal town in Cornwall, saw weekly buyer searches jump 176% compared to the same period in 2020, followed by Padstow (+154%), Morecambe (+149%), and St Ives(+123%).
Fowey (+121%), Ilfracombe (+121%), Woolacombe (+105%), and Salcombe (+101%) also saw huge annual rises in buyer searches, meaning that places in Devon and Cornwall account for seven of the top 10 locations in terms of year-on-year increases.
Here at Millerson we offer unrivalled national marketing to all our clients looking to sell through us – but we also work really hard to help you find and secure your dream home. If you are looking to sell your property and find somewhere to buy within the stamp duty holiday we recommend you act soon.
The average days from putting your property on the market to agreeing a sale at the moment is 60 days – here at Millerson we are agreeing sales at break neck speed and often finding we have several buyers interested in our properties.
With virtual video tours we can minimise the risks whilst still giving a viewing experience to a lot of active buyers from the comfort of their home.
And with our Sales Progressors, once we help you sell your property and find your next home, we will work relentlessly to get that sale through the legal process for you as quickly as possible by helping you get 'ready to sell'.
To start creating your moving story get in touch with us today.